OFF THE WIRE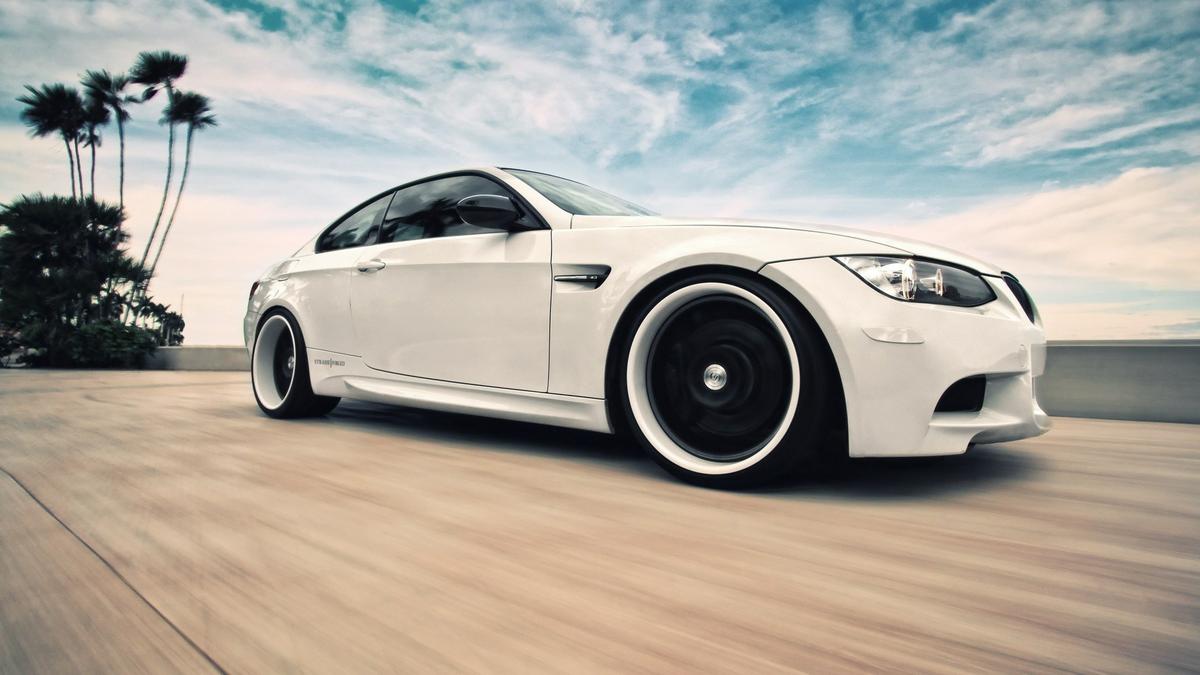 A closer look reveals that the cars share a mysterious detail: they nearly all have a custom license plate frame that reads, "Member. 11-99 Foundation." If you look for it, you'll start noticing the same license plate frames on nice cars throughout the area. BMWs parked outside upscale Palo Alto restaurants have the plates. Sports cars zipping up and down Highway 101 do as well.
Are the Bay Area's wealthy all part of some sort of illuminati group that identifies each other by license plate instead of secret handshakes? If the foundation is a charitable one, what cause has garnered such elite support?
Rumor has it, however, that the license plate frames come with a lucrative return on investment. With a frame announcing that the driver has contributed a substantial amount of money to a fund that benefits highway patrol officers, donors believe that cops won't give them speeding tickets.
Which raises the question, can California drivers buy a license to speed?
The question of whether 11-99 Foundation license plate frames allow wealthy drivers to buy their way out of speeding tickets is an old one. The 11-99 Foundation has sold license plate frames for most of its 32 year existence, and drivers have been aware of the potential benefits since at least the late 1990s. But attention to the issue in 2006-2008 led the foundation to stop giving out the frames.
Without the ability to purchase frames from the foundation, buyers turned to secondary markets. 11-99 Foundation donors had long sold extra frames on Craigslist, eBay, and forums for owners of pricey cars. The foundation's decision made them an increasingly hot commodity.
11-99 license plate frames are prominent in the Bay Area where Priceonomics is located. But spending time on the sites where they are bought and sold reveals that they represent only one part of a gray market of license plate frames that people believe offer an insider's wink to cops.
Many police departments give out or sell license plate frames with officer's local radio call sign. Cops and their friends and family can use the frames on their personal vehicles, and many believe it lets officers know to be lenient on a fellow officer or his/her family. As a result, the secondhand market is full of license plate frames, fake and legitimate.
A BMW owner

shows off

his license plate with a LAPD call sign. Some frames are available only to officers; others are sold publicly. Since so many people make fakes or buy secondhand, many officers say they assume the owner is not a cop and may even be a criminal with something to hide.
California drivers, however, no longer need to search out old 11-99 frames. The foundation once again offers license plate frames to donors. A frame can be had for a $2,500 donation; two for $5,000.
If cops really are lenient toward 11-99 Foundation donors, it's not a problem the police currently acknowledge.
When we called the Palo Alto police department to ask about the license plate frames around Stanford, an officer informed us that "most cops are familiar with the program," but that the frames were never discussed in the department. (Local police departments wouldn't necessarily be motivated by the frames, since the 11-99 Foundation exclusively benefits the state highway patrol.) The officer replied to questions about officers treating frame owners differently with standard lines about "patrol impartiality" and tickets being given "at the discretion of the officer."
At the California Highway Patrol, Officer John Michael Harris told us that the perception of 11-99 frames as a license to speed is "not accurate at all." To the foundation's credit, Officer Harris said that the 11-99 Foundation told the highway patrol to report if any of their members attempted to use their status for preferential treatment so that the foundation could rescind that donor's membership.
A number of cops reported ignoring the license plate frames when they decided whether to pull over and ticket drivers. One cop describes a driver whose "first words" were about the stickers indicating the donations he made. When the driver insisted that they required big donations, the cop replied, "Well, paying for these citations shouldn't be a problem."
But some answers indicate that people have reason to believe that the frames will help them avoid tickets. In addition to the frames, the CHP 11-99 Foundation gives out membership cards to big donors. In reference to secondhand or fake frames, one cop wrote, "Unless you have the I.D. in hand when (not if) I stop you, no love will be shown." Another added, "Ya gotta have more than just a license plate frame or a sticker." The implication from these officers seems to be that buying a fake license plate frame is useless, but real donors will receive some leniency.
A reproduction 11-99 license plate frame

available for sale

on a license plate frame website
We propose a simple experiment. The foundation could track down the owners of the Porsches and BMWs sporting 11-99 frames, explain the bad publicity the frames cause, and offer the donors a new 11-99 Foundation jacket in exchange for turning in their license plate frame. If they donated for good reasons, and use the plate to spread the foundation's name, they should happily return the frame and put on the jacket as they head to their next meeting.
This post was written by Alex Mayyasi. Follow him on Twitter here or Google Plus.
To get occasional notifications when we write blog posts,
sign up for our email list
.